About us
Best Dairy Products
What we

do?
AGI products are preferred in many restaurants, pizzerias, fast-food, supermarkets. After they have tried it, we do not share many customers with their tables. Fresh milk with delicate flavor, rich in calcium and phosphorus, are the secret that makes each dish unique. You need a little fantasy to make the most varied and savory cooking, both hot and cold.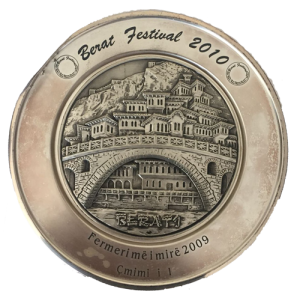 We participated and won the first prize at the farmers festival in Berat. This was one of our first steps on your successful journey to deliver the best products to our costumers.
Mozza

rella
Mozzarella is a traditional milk production with the method of filet paste. Mozzarella obtained a traditional certificate certified by the European Union in 1998. This protection scheme requires that the Mozzarella which is sold in the European Union has to be produced according to a traditional recipe. TSG certification does not specify the milk source, so any kind of milk can be used. Fresh mozzarella is generally white, but can vary by season to a little yellow depending on the diet of the animal. Because of its high moisture content, it is traditionally served the day after it has been made but can be kept in brine for up to a week or longer when sold in a vacuum sealed. Mozzarella in the brine can be kept in the fridge for up to a month, although some marinades in the brine are sold for up to six months. Mozzarella is also used for most types of pie, or served with sliced tomato and basil in Caprese salad.